The best time to travel is during summer and even though the gas prices go up, most people cannot fail to take road trips in summer. The skies are clear and the temperature is just perfect to drive through the open roads.  You can even drive a convertible and enjoy the breeze, without having to worry about low temperatures or the rains.
While all this sounds to be quite exciting, there are a number of precautions that you should take when driving in the summer time. This will go a long way in saving you a whole lot of unnecessary costs as well as keeping your friends and loved ones safe. Summertime comes with a lot of heat and is correct measures are not taken in good time, this could result in serious damage and total breakdown.
Here are some tips that you can have in mind so as to take proper care of your car during summer.
[wpsm_divider top="15px" bottom="15px" style="solid"]
Car Care Tips For Hot Weather
[wpsm_divider top="15px" bottom="15px" style="solid"]
Inflate your Tires: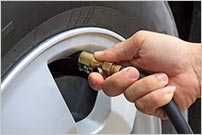 In most cases, people do not worry about the pressure of the tires until something happens. As a matter of fact, over 70% of the car owners often drive with underinflated tires, which can end up causing serious hazards. During summer, the pressure of your tires will be affected and as such, it is essential to keep checking the pressure so as to ensure that the tires have the correct amount of pressure at all times. You should inflate your tires to the recommend pressure, guided by the manufacturer.
[wpsm_divider top="15px" bottom="15px" style="solid"]
Inspect your Tread: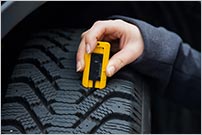 The tread will enhance the traction when you are driving and as such, it is important to keep checking your tires so that you can establish if they are in perfect condition of may need replacements. As long as the treads are in good condition, then you can be confident of a safe drive. If the tread has worn out, you need to consider replacing the tires with new ones, so as to enhance your safety in the summertime.
[wpsm_divider top="15px" bottom="15px" style="solid"]
Fill up Fluids: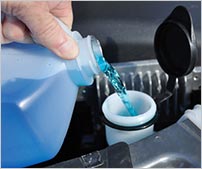 There are so many fluids that are used in the running of the car and you should ensure that all of them are topped up before summer begins. You should check the oil so as to ensure that it is at the right level. While most motorists may not be aware, the oil will be used to cool down the engine when you are driving.
The other essential fluids to check include coolants, washer fluids, and water in the radiator. You should make it a habit to keep checking these fluids often so as to avert any potential danger. Due to the high temperatures, some of these fluids may evaporate and end up being used up rapidly.
[wpsm_divider top="15px" bottom="15px" style="solid"]
Check the Wiper Blades: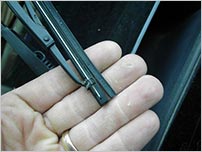 For most people, the wiper blades are only essential when it is raining. No one really pays keen attention to the wipers, unless they have completely stopped working. Most car experts recommend that the wiper blades ought to be replaced after 6 months so as to ensure that your visibility is not distracted at any time. In the summertime, you may cut across through the deserts and the windshield ends up with a layer of dust. With efficient wipers, you will be able to handle this, without much difficulty.
The fact that the wiper blades are made from rubber, when they are exposed to extreme heat, they will end up being useless and not serve the purpose. The rubber becomes hard and this may cause cracks on your windshield and some irritating sounds.
[wpsm_divider top="15px" bottom="15px" style="solid"]
Make Sure the Air Conditioning is Working: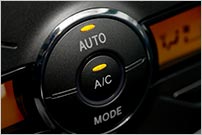 Remember that the temperatures are quite high in the summertime and as such, you would want some form of cooling. You need to check if the cooling fan is working as required, as part of the preparation. If the fan does not turn on, this could mean that the fan motor is not working or there is a problem with the electrical system. If the fan in the engine bay is also not working, this can cause the engine to overheat and cause serious problems to the car.
You should ensure that the A/C is blowing cold air when required to so that you can enjoy the summer drive. In the event that you establish that the air conditioner is not working as expected, this may indicate low levels of the refrigerant. This should be checked and restored to normalcy before starting your summer road trip.
[wpsm_divider top="15px" bottom="15px" style="solid"]
Test the Battery: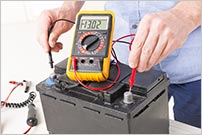 Have been having problems starting your car, due to a weak battery? Most car batteries have a maximum lifespan of 5 years. As such, one of the summer car care tips is to check if your battery is still functional or needs immediate replacement. The high temperatures are not favorable to the battery and will cause the electrolyte liquid inside the battery to evaporate at a very high rate. Establishing the age of the battery is essential as this will help you determine if it needs to be replaced, or it is still good to go. You would not want to have car battery problems when you are on a road trip.
[wpsm_divider top="15px" bottom="15px" style="solid"]
Be Prepared:
You should always be ready for an emergency since you cannot tell when disaster strikes. There is not one who plans to get stuck when they are on the road. As such, it is advisable to always be prepared for any eventualities. Some the items that you should have to include first aid kit, flashlight, jumper cables, roadside junctions and flares, water, lighter, snacks, floor jacks and a blanket among others. Just think of the things that you may need in the event that you are stranded in the middle of nowhere.
While it is a great thing to drive around during summer, you should consider the tips above so as to ensure that your car is well taken care of. Do not take anything to chance when it comes to summer road trips, ensure that your car is in perfect shape and well-tuned to last through the whole season.